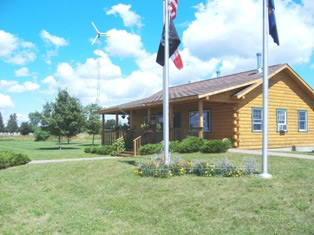 Operated seasonally May through October.
Open 9:00 AM – 5:00 PM, Thursday - Monday. Closed Tuesday and Wednesday.
For traveler service information from November to April please contact the Georgia Northbound Information Center at (802) 527-4053.
DISCOVER THE PLACES YOU WANT TO EXPLORE!
Find information on maple sugarhouses, cheesemakers, breweries, wineries, farmers' markets, skiing, golfing, camping, hiking, fishing, hunting, boating, bicycling, music, theater, museums, galleries, antiquing, lodging, dining, bookstores and shopping.
Alburgh serves travelers on Route 2 going to and from:
Burlington/Chittenden County
Canada
Lake Champlain
Northern New York
The Vermont Information Center Division has a regional partnership agreement with the Lake Champlain Chamber of Commerce for operations.
Constructed in 1996.
Alburgh Welcome Center
680 North Main St., Route 2
Alburgh, VT 05440
Tel/Fax (802) 796-3980