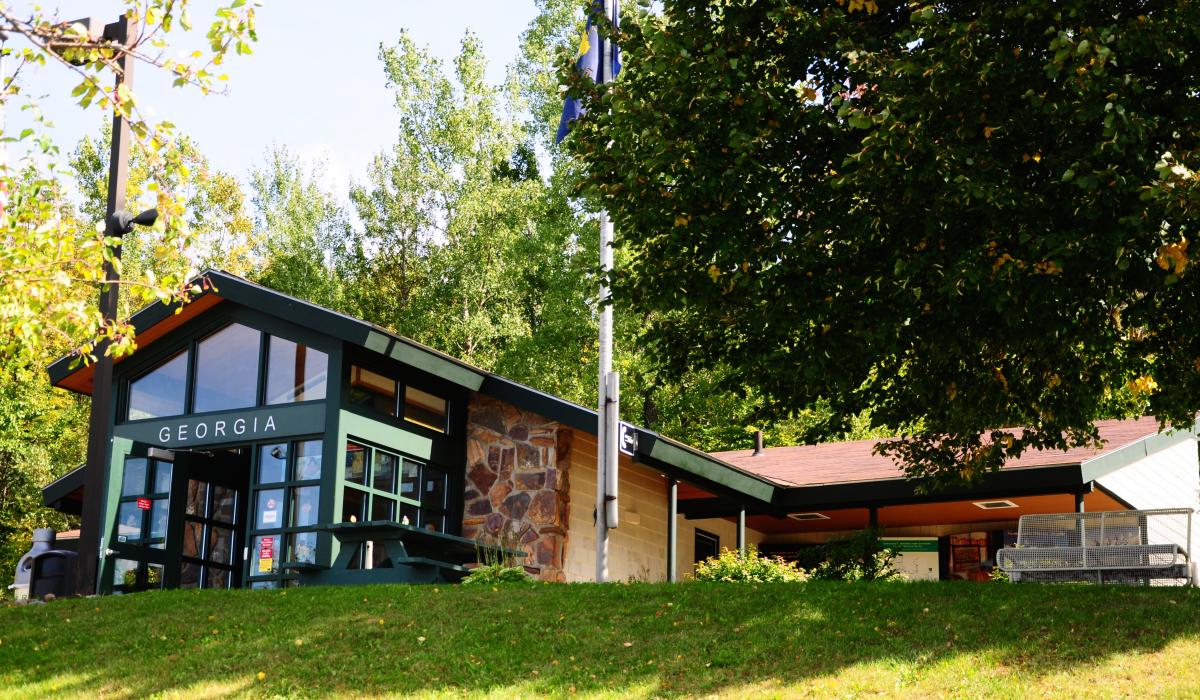 Response to COVID 19: Effective March 20, 2020, Georgia Northbound Information Center was temporarily closed until further notice. Parking lots remain open. Port-o-lets are available. 
(This message is current as of the week of October 2020.)
Open 7:00 AM – 7:00 PM, 7 days a week.
This center serves travelers going to Canada and Northwest Vermont.
Construction was completed in 1968. The facility was renovated in 1999.
Georgia Northbound was dedicated to highway workers who lost their lives during construction of the Interstate.
Georgia Northbound Information Center
I-89 North, north of Exit 18
Georgia, VT 05454
Tel/Fax (802) 527-4053
Email: bgs.georgiaNBinformationcenter@vermont.gov