TEMPORARILY CLOSED TO ALL FROM AUGUST 1 THROUGH AUGUST 24, 2023 FOR PAVING PROJECT
The Sharon Welcome Center will be closed Tuesday, August 1, 2023 through Thursday, August 24, 2023 for parking lot paving and maintenance. There will be no public access and the building will be closed. Temporary overnight truck parking will be available at the Randolph weigh station at mile marker 43.3, 26 miles north on I-89.
Sharon will re-open on August 25, 2023 with hours of 7:00 AM – 7:00 PM, 7 days a week.
The Sharon Welcome Center is open from 7:00 AM to 7:00 PM with courteous, knowledgeable travel professionals who will assist you with directions, where to stay and dine, and current happenings.
DISCOVER THE PLACES YOU WANT TO EXPLORE!
Find information on maple sugarhouses, cheesemakers, breweries, wineries, farmers' markets, skiing, golfing, camping, hiking, fishing, hunting, boating, bicycling, music, theater, museums, galleries, antiquing, lodging, dining, bookstores and shopping.
The Sharon Welcome Center is home to the the Vermont Vietnam Veterans' Memorial. It was the first Vietnam Veterans' Memorial in the country.
Sharon serves as a gateway to Interstate 89 for travelers from New Hampshire and those leaving Interstate 91.
The Sharon Welcome Center opened on September 5, 2005.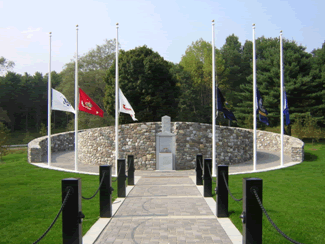 See more great views of Sharon on our YouTube channel.
See inside the Sharon Living Machine. The Living Machine video.
Sharon Welcome Center
I-89 North, north of Exit 1
Sharon, VT 05065
Tel (802) 281-5216 Fax (802) 281-5231
Email: bgs.sharonNBinformationcenter@vermont.gov