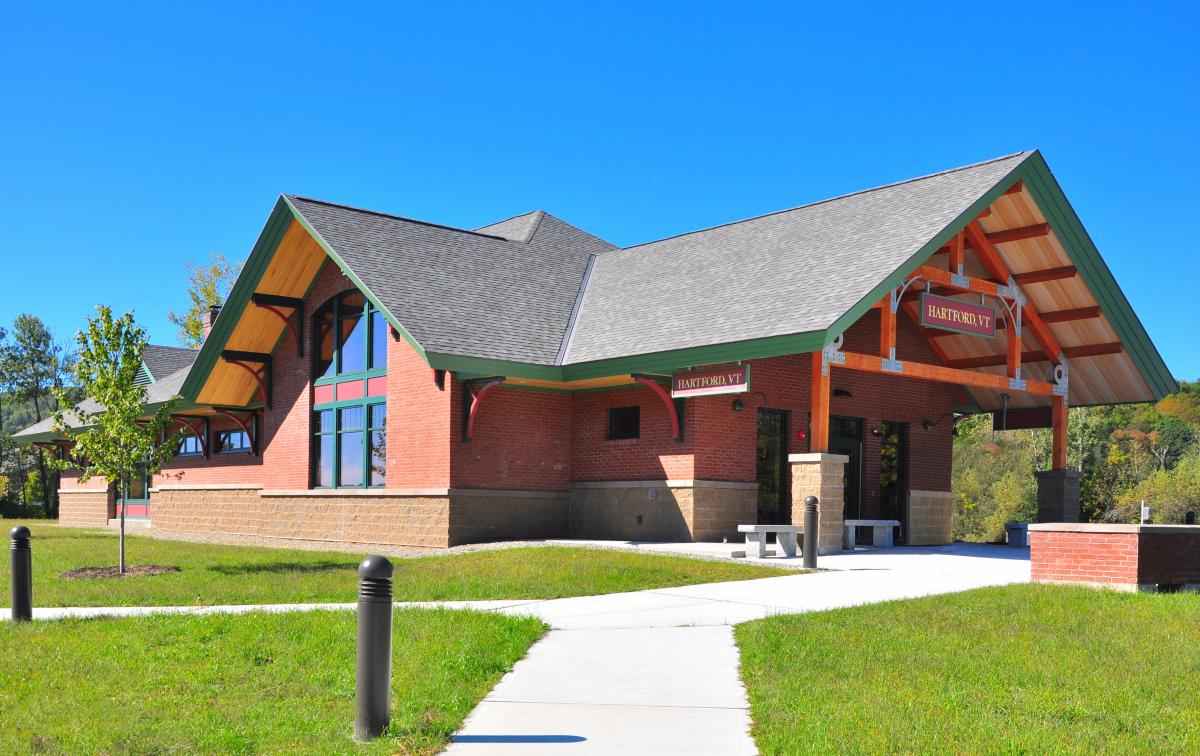 Open 7:00 AM – 7:00 PM, 7 days a week.
The Hartford Welcome Center is open from 7:00 AM to 7:00 PM with courteous, knowledgeable travel professionals who will assist you with directions, where to stay and dine, and current happenings.
DISCOVER THE PLACES YOU WANT TO EXPLORE!
Find information on maple sugarhouses, cheesemakers, breweries, wineries, farmers' markets, skiing, golfing, camping, hiking, fishing, hunting, boating, bicycling, music, theater, museums, galleries, antiquing, lodging, dining, bookstores and shopping.
Hartford serves travelers going to Southern Vermont on Interstate 91 and those heading south from Interstate 89.
This center was opened October 1, 2012.
Hartford Welcome Center
1501 I-91 South, Mile Marker 68.2, south of exit 10/I-89 interchange
Hartford, VT 05047
Tel (802) 296-2397 Fax (802) 295-4011
Email: bgs.hartfordSBinformationcenter@vermont.gov