Open 10:00 AM – 6:00 PM, 7 days a week.
The Derby Line Welcome Center is staffed with courteous, knowledgeable travel professionals who will assist you with directions, where to stay and dine, and current happenings.
DISCOVER THE PLACES YOU WANT TO EXPLORE!
Find information on maple sugarhouses, cheesemakers, breweries, wineries, farmers' markets, skiing, golfing, camping, hiking, fishing, hunting, boating, bicycling, music, theater, museums, galleries, antiquing, lodging, dining, bookstores and shopping.
Derby serves as a gateway to the North East Kingdom for Canadian traffic entering the US.
This section of Interstate 91 opened in 1962. The facility was constructed in 1968.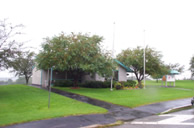 Derby Line Welcome Center
1076 I-91 South, south of Exit 29
Derby Line, VT 05830
Tel/Fax (802) 873-3311
Email: bgs.derbylinewelcomecenter@vermont.gov