Open 7:00 AM – 11:00 PM, 7 days a week.
The Sharon Welcome Center is the Vermont Vietnam Veterans' Memorial. It was the first Vietnam Veterans' Memorial in the country.
Sharon serves as a gateway to Interstate 89 for travelers from New Hampshire and those leaving Interstate 91.
Sharon North Bound opened on September 5, 2005.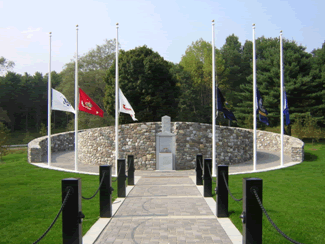 See more great views of Sharon on our YouTube channel.
See inside the Sharon Living Machine. The Living Machine video.
Sharon Welcome Center
I-89 North, north of Exit 1
Sharon, VT 05065
Tel (802) 281-5216 Fax (802) 281-5231
Email: bgs.sharonNBinformationcenter@vermont.gov