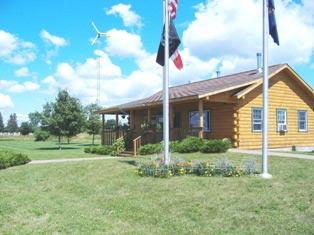 Open 9:00 AM – 5:00 PM, 7 days a week.
The Alburgh Welcome Center is staffed with courteous, knowledgeable travel professionals who will assist you with directions, where to stay and dine, and current happenings.
DISCOVER THE PLACES YOU WANT TO EXPLORE!
Find information on maple sugarhouses, cheesemakers, breweries, wineries, farmers' markets, skiing, golfing, camping, hiking, fishing, hunting, boating, bicycling, music, theater, museums, galleries, antiquing, lodging, dining, bookstores and shopping.
Alburgh serves travelers on Route 2 going to and from:
Burlington/Chittenden County
Canada
Lake Champlain
Northern New York
Constructed in 1996.
Alburgh Welcome Center
680 North Main St., Route 2
Alburgh, VT 05440
Tel/Fax (802) 796-3980
Email: bgs.alburgwelcomecenter@vermont.gov