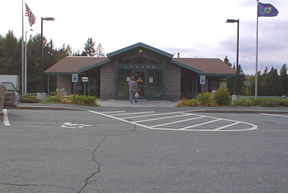 Open 10:00 AM – 6:00 PM, 7 days a week.
The Lyndonville Information Center is staffed with courteous, knowledgeable travel professionals who will assist you with directions, where to stay and dine, and current happenings.
DISCOVER THE PLACES YOU WANT TO EXPLORE!
Find information on maple sugarhouses, cheesemakers, breweries, wineries, farmers' markets, skiing, golfing, camping, hiking, fishing, hunting, boating, bicycling, music, theater, museums, galleries, antiquing, lodging, dining, bookstores and shopping.
Lyndonville serves travelers going south from Canada and parts of the Northeast Kingdom, heading to St. Johnsbury and central and southern Vermont.
This center opened in 1973. Renovations were completed in 1996.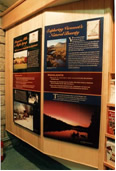 Lyndonville Information Center
1700 I-91 South
Mile marker 141, south of Exit 25
Lyndonville, VT 05851
Tel/Fax (802) 626-9669
Email: bgs.lyndonvilleinformationcenter@vermont.gov