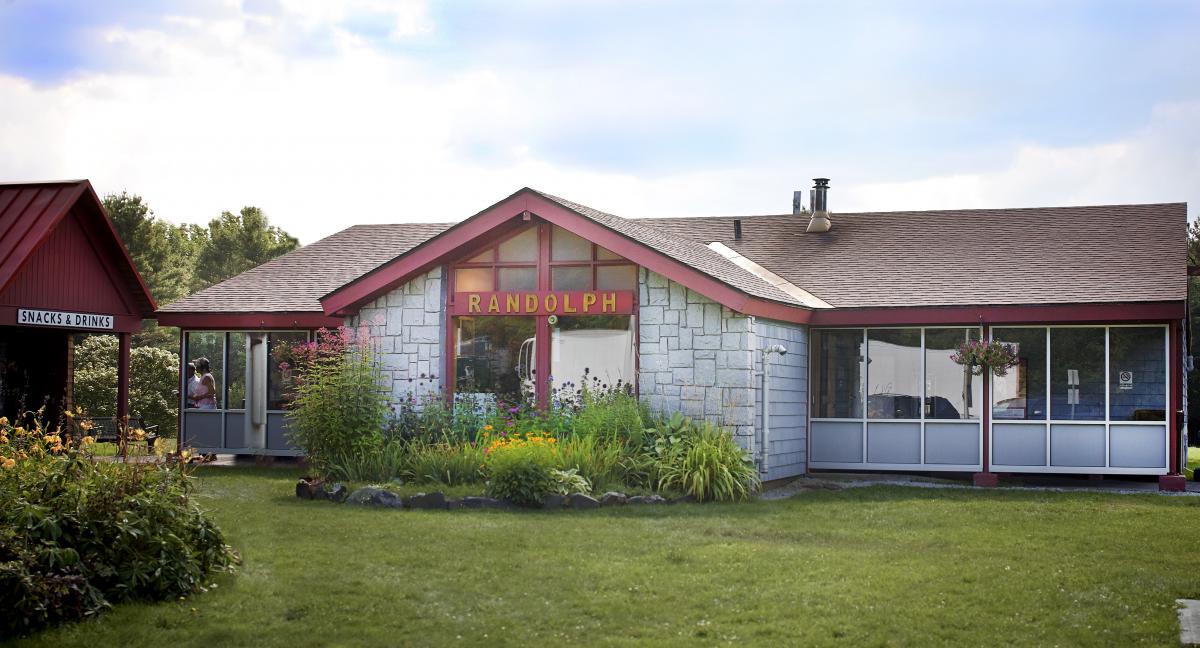 Response to COVID 19: Effective March 20, 2020, all of the buildings in the Vermont Information Centers Division's network of 17 centers were temporarily closed. Parking lots remain open. Port-o-lets are available. 
(This message is current as of the week of July 21, 2020.)
Open 7:00 AM – 7:00 PM, seven days a week.
Randolph serves travelers to central Vermont and southbound traffic on Interstate 89.
This section of interstate opened in 1970. The facility opened in 1970.
Randolph Information Center
I-89 South, south of Exit 5
Randolph, VT 05060
Tel (802) 728-7074 Fax (802) 728-6100
Email: bgs.randolphSBinformationcenter@vermont.gov